End-term meeting of the research projects of the 1st Call – 11 May, 2022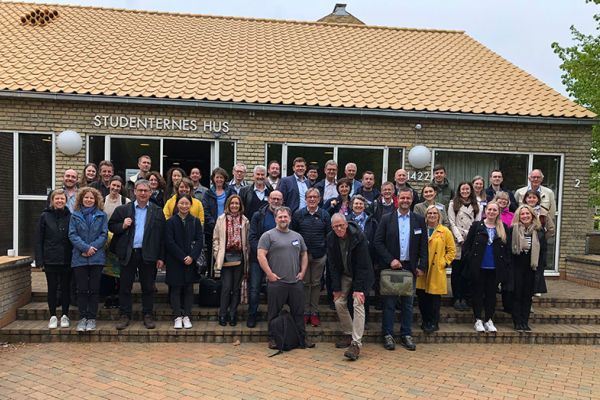 On May 11, the ERA-Net SusCrop welcomed about 50 participants to the end-term meeting of the funded research projects of the 1st transnational Call. Next to the participants on site, about 50 participants were registered to join the meeting online.
The participants consisted of project researchers, SusCrop consortium members, funders, representatives from FACCE-JPI and other stakeholders that came together to learn about the results of the selected projects, network and discuss the state of the art in the field of sustainable crop production. The coordinator/partners of the 13 research projects (AC/DC-weeds, BARISTA, DIFFUGAT, LegumeGap, NETFIB, potatoMETAbiome, ProFaba, PROSTIG, ROOT, RYE-SUS, SOLNUE, SUSCAP and WheatSustain) presented their initial project objectives and transnational structure, key scientific and policy-related findings, as well as innovative solutions. To inspire and inform the participants, Nicolai Hansen (DAFC) gave a keynote speech on "Successful research collaboration" using as an example the story of KMC, a cooperative owned by Danish starch-potato farmers that for more than 80 years have been growing, developing, and producing potato-based ingredients for the global food industry. In addition, Derek Bartlem from DLF gave a lecture on "What kind of research on sustainable crop production do we need?". The end-term meeting finished with a study tour to AU Foulum, the main centre for research in agriculture at Aarhus University. Research topics, among others, include crops and cropping systems, animal husbandry, organic farming, environment, climate, soil, bio refining, renewable energy and agricultural technology.