Flashnews - "Tomato and eggplant nitrogen utilization efficiency in Mediterranean environments (SOLNUE)"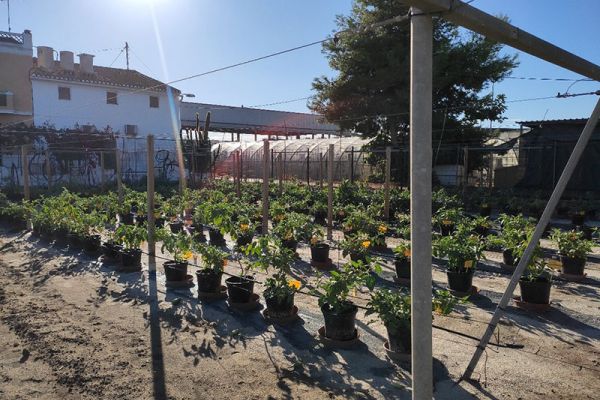 Nitrogen (N) is a limiting factor for plant growth and crop yield. N fertilization in excess caused massive environment damages. Therefore, to minimize N input, an efficient fertilizer management together with the identification of high N-use efficient (NUE) genotypes could be the main challenge to maintain high crop yields reducing N.
SOLNUE is providing knowledge and strategies for sustainable cropping systems by the reduction N fertilizer, using tomato and eggplant as target species. During the first 15 months, several key findings were reached by the project as followed detailed:
NUE-contrasting tomato and eggplant genotypes were identified starting from germplasm collections. These genotypes were evaluated for crop yield and NUE in the field under three different N-rates.
Segregant populations (RIL) of both species were set up for detecting QTLs involved in NUE.
Advanced backcrossed eggplant lines were evaluated for NUE to detect genomic regions of introgression from wild species involved in improving NUE.
RNA-seq analyses were carried out in both eggplant and tomato for identifying DEGs related to different NUE behavior. In detail, two experiments were carried out on NUE contrasting genotypes from both species.