Registration now open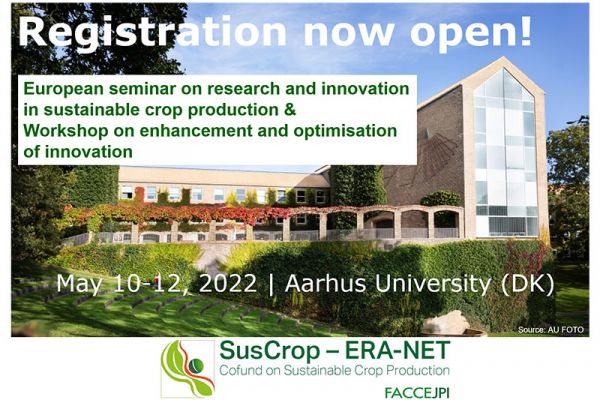 SusCrop is currently planning several events incl. a seminar & a workshop between May 10-12, 2022, in Aarhus (Denmark).
Those events include an internal SusCrop Consortium Meeting, an end-term status meeting of the co-funded projects, an excursion to Aarhus University, a stakeholder workshop on enhancement of innovation and social events.
Registration is now open. The full conference programme and registration link are available on: https://conferences.au.dk/suscrop/