SusCrop Consortium Meeting (October 30-31, 2018)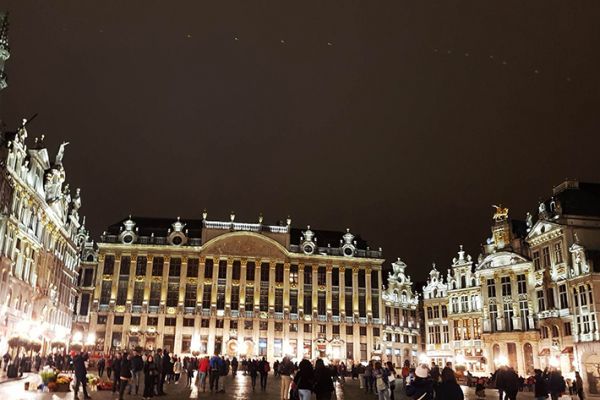 Following the ERA-Net SusCrop kick-off meeting earlier this year, another SusCrop Consortium Meeting took place on the 30th – 31st of October in Brussels (Belgium).
The main aim of the Consortium Meeting was for the work package and task leaders to gather in order to align and prepare the activities of the upcoming year 2019. During the meeting, an overview of ongoing activities was given and the next steps of the Cofund Action were debated and agreed on.
One of the main agenda items was the status of the Co-funded Call that was launched at the beginning of 2018. Out of 88 eligible pre-proposals, 26 consortia were invited to submit a full proposal. The evaluation procedure was carried out by an international expert panel and followed by an independent observer. The final evaluation results were forwarded to the SusCrop Steering Committee in form of a ranking list. According to the binding ranking list the SusCrop Steering Committee was able to mobilise national funding contributions and to maximise the EU-Top-Up (Cofunding) to recommend as many transnational R&D projects as possible for funding. The evaluation and selection results will be officially communicated by the SusCrop Call Office to the project coordinators in December after all involved funders have confirmed their financial commitments.
In addition to the SusCrop Co-funded Call results, other important issues such as monitoring and follow-up of the research projects, communication strategies, short and long-term strategies on sustainable crop production, a road-map of additional activities including the kick-off meeting of the R&D projects and workshops on "data collection and harmonisation" and "'sustainability' and 'resilience' assessment methods", were actively discussed with all 32 participating members.