DIFFUGAT
Diploid Inbreds For Fixation, and Unreduced GAmetes for Tetraploidy – A novel Fixation-Restitution Breeding method for potato
Summary
Fixation-Restitution (Fix-Res) breeding is a novel potato breeding method that will help overcome existing limitations of potato breeding, providing farmers with high performing potato varieties equipped with combinations of characteristics that are currently very difficult, or impossible to achieve. DIFFUGAT seeks to develop the six main components that the consortium partners have identified as necessary to enable Fix-Res breeding.
Self-compatible (SC) diploid germplasm (Component 1) is required to allow fixation of desirable trait alleles during recurrent selection. A major locus conferring this trait was successfully mapped at the distal end of chromosome 12 and diagnostic KASP markers are now available to introgress this key trait.
Unreduced (2n) gametes (Component 2) are required to transfer trait alleles fixed in diploids to tetraploid potato breeding populations. Germplasm exhibiting high rates of 2n pollen has been identified and shared among partners, while experiments on identifying the genetic factors determining 2n gamete formation in some of this material are ongoing.
Cost-efficient genome-wide multi-allelic marker systems (Component 3) are important tools to track the genomic composition of breeding material in the project. Two complementary systems are in the late stage of development and will soon be deployed to facilitate genetic mapping and monitor homozygosity and allele fixation in Fix-Res germplasm.
Efficient simultaneous transfer of multiple disease and pest resistant loci from diploid "Fix-Res" clones to tetraploid varieties is a major goal of the project. A large collection of resistance loci from tetraploid potato varieties has been brought to the diploid level, and combining these into individual genotypes has begun. In addition, the conversion of tightly linked disease resistance loci from repulsion to coupling phase linkage has been initiated, which will ultimately allow easier transfer of linked loci into improved breeding populations (Component 4).
Potato has multiple utility classes, and DIFFUGAT seeks to develop superior diploid "ideotype" starter clones for each of these classes (Component 5). Proprietary diploid germplasm of three partners has been evaluated during field trials coupled with fertility, agronomic and quality assessments over 2 years. We identified superior diploid ideotype starter clones and successfully equipped them with SC so that inbreeding via selfing was possible.
DIFFUGAT involves the genomic and phenotypic characterisation of a large quantity of diploid breeding clones, and storage of the underlying project data in a way that is useful to breeders for exploitation in the post project phase is a key objective (Component 6). A database architecture based on the well-established Breeders API (BrAPI) interface has been agreed for the project, and work on the database is underway.
In summary, development of all components of the future Fix-Res breeding system is underway so that all partners can initiate Fix-Res breeding activities immediately after the project phase. We envisage the Fix-Res potato breeding will enable potato breeders to develop varieties that will respond to challenges such as consumer preference, climate change and the necessity to adopt more sustainable disease and pest control strategies in the future.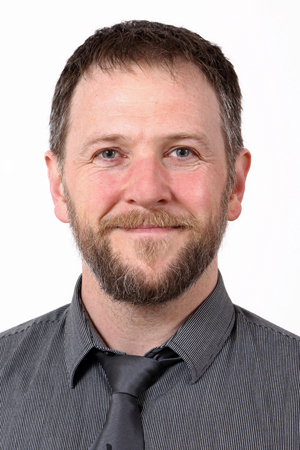 Coordinator
Dr Dan Milbourne
Teagasc, Crop Science, IRELAND
Email: dan.milbourne@teagasc.ie
Partners
Dr Herman van Eck
Wageningen University, Plant Breeding, NETHERLANDS
Dr Vanessa Prigge
SaKa Pflanzenzucht GmbH & Co. KG, GERMANY
Dr Hanne Grethe Kirk
Danespo R & D, DENMARK
Prof Kåre Lehmann Nielsen
Aalborg University, Chemistry and Biosciences, DENMARK
Key publications
2022
Leyva-Perez, M. O., Vexler, L., Byrne, S., Clot, C. R., Meade, F., Griffin, D., Ruttink, T., Kang, J., and Milbourne, D. (2022). PotatoMASH – A low cost genome scanning marker system for use in potato genetics and genomics applications. Agronomy 12 (10), 2461.

2020
Clot, C. R., Polzer, C., Prodhomme, C., Schuit, C., Engelen, C. J. M., Hutten, R. C. B., and van Eck, H. J. (2020). The origin and widespread occurrence of Sli-based self-compatibility in potato. Theor Appl Genet. 133(9), 2713-2728.
More information
Project webpage: https://diffugat.eu/